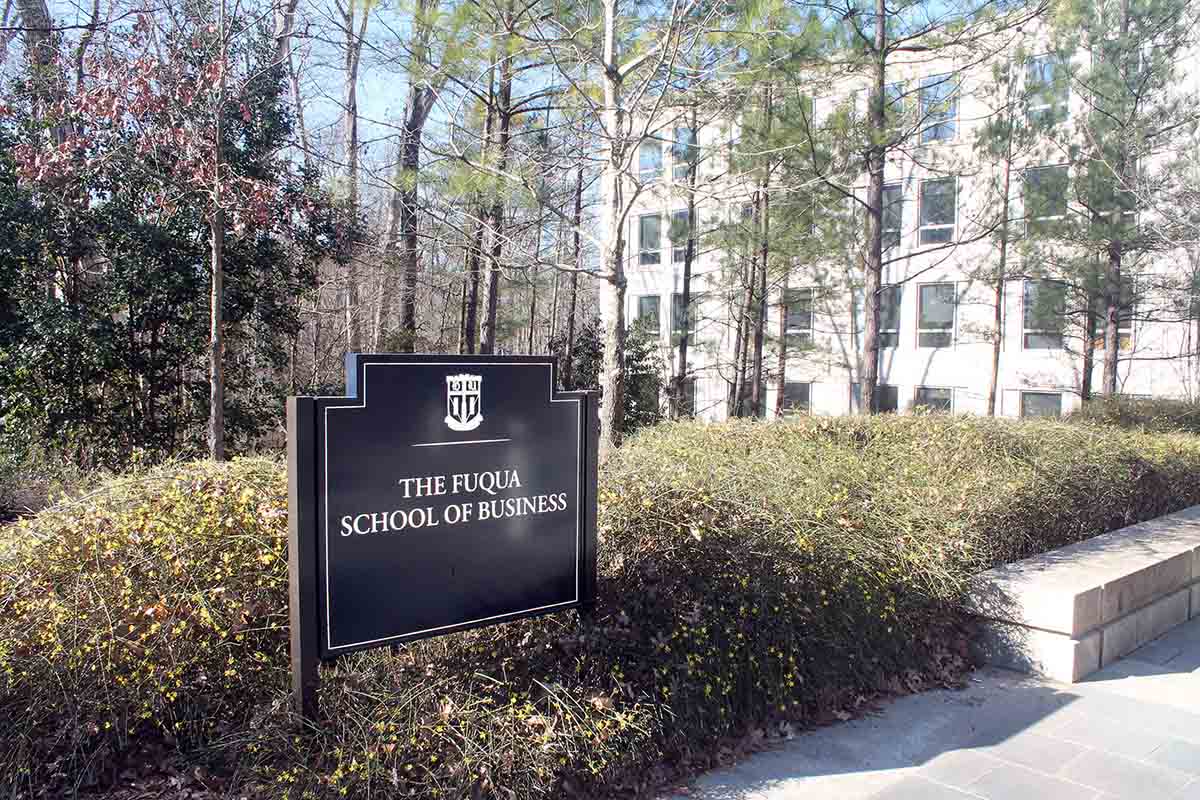 If you've taken a look at an application for any of the programs we offer at Duke's Fuqua School of Business, then a unique essay prompt has likely caught your eye—"25 Random Things About Yourself." Yes, you read that correctly. While we're interested in learning about your reasons for applying to Fuqua and your future goals, the most important thing we want to know is what makes you, YOU.
We read hundreds of applications per admissions cycle, and many people have similar motivations for studying at Fuqua—but no one has had the same life experiences as you. Sharing your experiences with us is the easiest way to make your application stand out! Most of my teammates in Admissions save reading the '25 Things' essay until last when we review applications. We're really rooting for you to demonstrate how interesting you are!
After reading many '25 Things' lists from amazing applicants—and even creating my own list—I have a few tips on what makes a great '25 Things' essay.
Think of it as a list, not an essay. We truly mean it when we say to number your points 1–25 and that some points can be just one sentence.
Avoid repeating what we already know about you. The work experience and leadership and involvement sections of the application, as well as your resume and transcript, tell us everything we need to know about your academic and professional accomplishments. Reiterating that you graduated top in your class or that you were the student body president wastes valuable space you could use to share something else about yourself.
Make it personal. For example, many of our applicants are very well-traveled, so we commonly see statements like, "I have visited 25 of the United States and 8 additional countries." A more specific and personal demonstration of your wanderlust would be, "I have visited 25 of the United States and 8 additional countries, but my most memorable trip was when I traveled to Italy the summer after graduating from college. I saved up during college by working a part-time job to afford that trip." Here, you don't just tell us you're well-traveled; you show us your strong work ethic. Plus, it's unlikely another applicant would share this exact same story!
Phone a friend. Ask your family and friends—those who know you best—for help identifying your most unique traits and interesting stories. Something you may not think is noteworthy may be someone else's favorite thing about you!
Take your time. This list shouldn't be written at 11:00 p.m. the night of the application deadline. Come up with as many facts as you can for your first draft, and then think on it for a week or so. During this time, get help from friends and family, reflect on childhood memories, make a list of your favorite anecdotes, and consider your hobbies. Then revisit your list, and you'll likely have plenty of great inspiration to reach the magic number 25!
I hope these tips help as you begin to tackle this very fun essay prompt. For more inspiration, check out this post from some of our Daytime MBA bloggers. Happy writing!