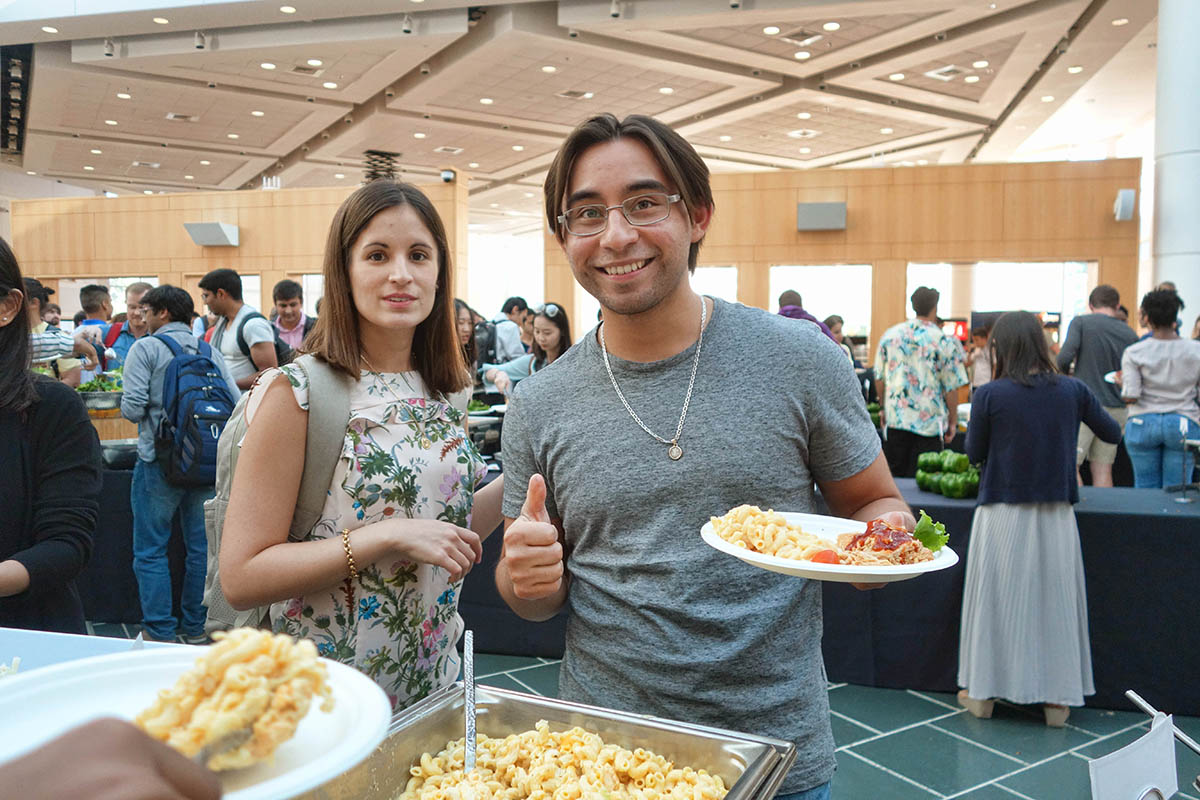 Fuqua Friday is one of the highlights of our busy school week. The social event is always packed with students, professors, staff, and even children. It wasn't until my first Fuqua Friday—when classmates and I saw the long lines of Dukies waiting for food in the Fox Center—that I realized how big our student population is. As we enjoyed BBQ chicken, mac 'n' cheese, baked beans, and drinks, it was comforting to see everyone finally relaxed after a long school week and ready to begin the weekend on a high note.
While some are more seasoned young professionals when it comes to networking, I happen to be on the timid side. Sometimes it takes bravery and a full glass of confidence to strike a conversation with a complete stranger. However, Fuqua Fridays provide a comfortable environment to practice such skills. Asking questions such as "how's the food?" or even "what brings you to Fuqua?" is always a great conversation starter.
At my first Fuqua Friday, I met an MBA student who moved to Durham with his wife and children after living in Vermont and working in investment banking for over a decade. I've also met others who moved to Durham from remote destinations such as Romania and Brazil, adding to the wonderful pool of diversity.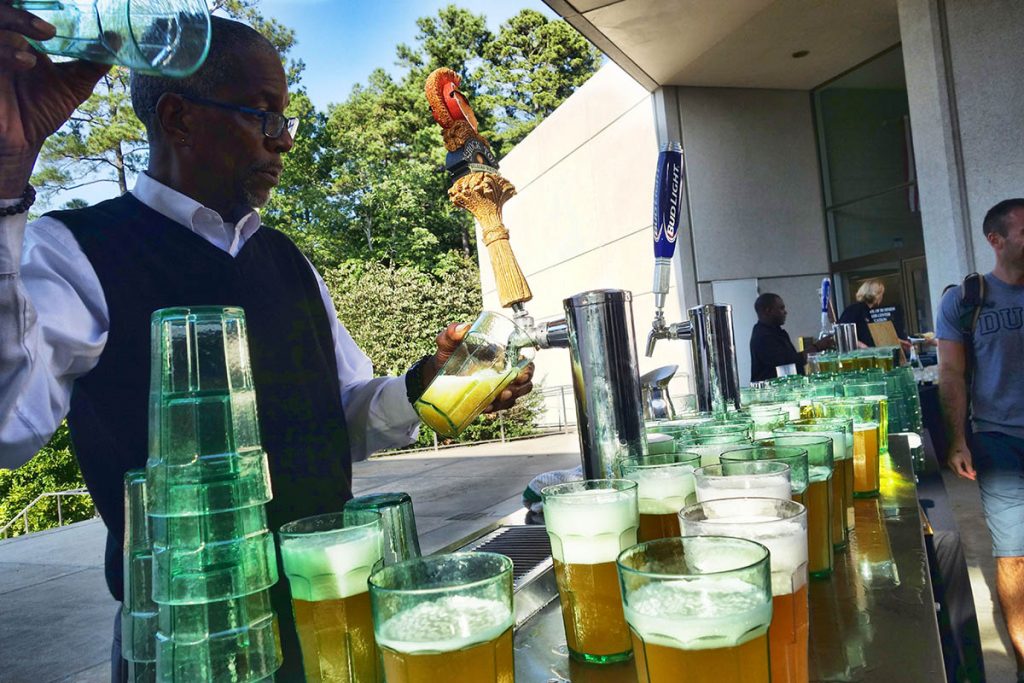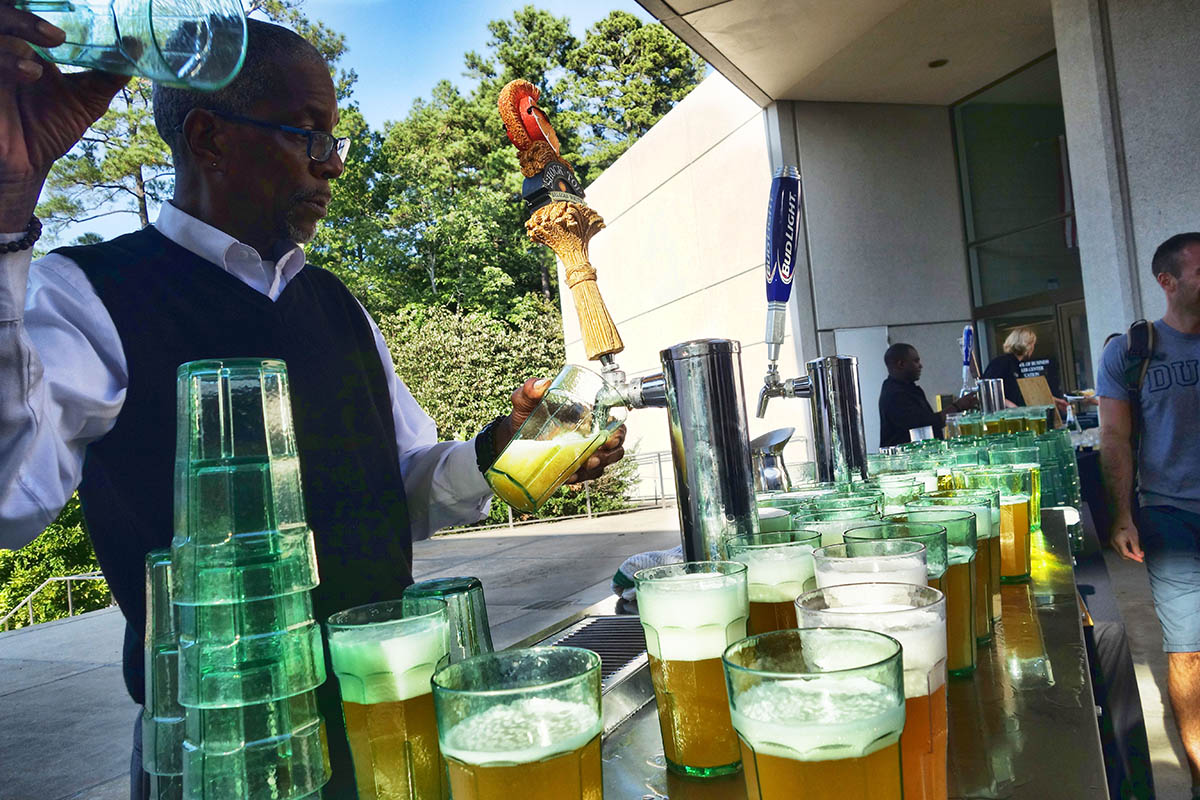 Fuqua Fridays provide a glimpse of what life might be like a year from now when MMS students are in the 'real world' and colleagues ask us to join them for food and drinks after work. The countless times I've passed by restaurants in my neighborhood after working hours and witnessed patrons in suits shaking hands and conversing with one another is a frequent reminder that work and social life should be balanced. While Fuqua Friday is a social event, it's also a networking opportunity, so one should always remain professional and composed—even after a drink or two.
So the first time you attend a Fuqua Friday, remember to branch out and talk to your teammate's friend, the person in front of you in the food line, and even the guy you always see in the same corner of Ford Library. Make it your goal to expand your network of colleagues and acquaintances. After all, we share a building with some of the brightest and most business-oriented students in the world. Fuqua Fridays are a time to take advantage of that.