Category:

Durham
Brunch Recommendations for a Delightful Weekend
Here are my brunch recommendations for places with delicious menus as well as good atmospheres where you can start your weekend off on a delightful note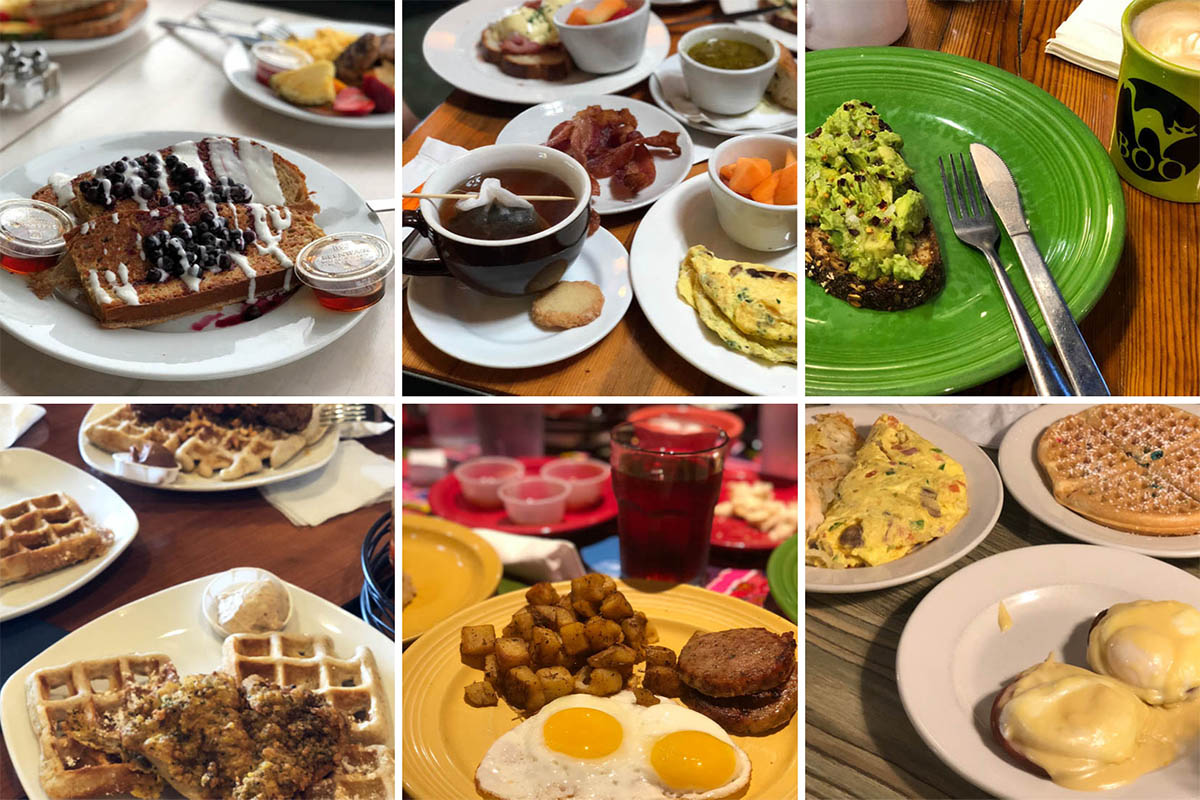 Weekend brunch is a good way to refrain from a lazy start to your day by having a satisfying meal in the morning. Brunch hangout is also a great option for you and your friends to enjoy each other's company on weekends.
Here are my brunch recommendations for places with delicious menus as well as good atmospheres where you can start your weekend off on a delightful note.
Brunch Spots Near Fuqua
Of all my recommendations, Mad Hatter Café is the closest to Fuqua at a little more than two miles away. If you have weekend review sessions or Fuqua team meetings, this can be a good choice. The restaurant also has an atmosphere where you would feel comfortable bringing your laptop and sitting for a while. It has various brunch items as well as a bakery. I once bought brownies and lemon bars from Mad Hatter for my team to enjoy during our meeting, and it was a great way to keep us all happy while working on assignments.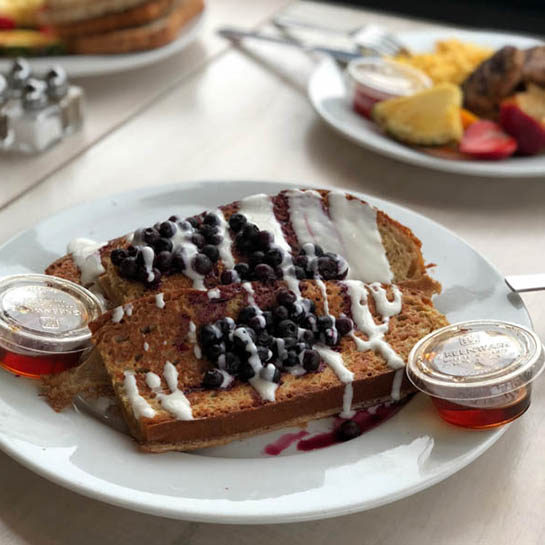 Guglhupf Bakery, Café & Biergarten has a German-style menu with brunch options as well as great tea and coffee selections. The atmosphere is hip and chill. There is nice outdoor seating with plants and water decorations all around. Guglhupf also serves beer, so you can also try it for a casual night out.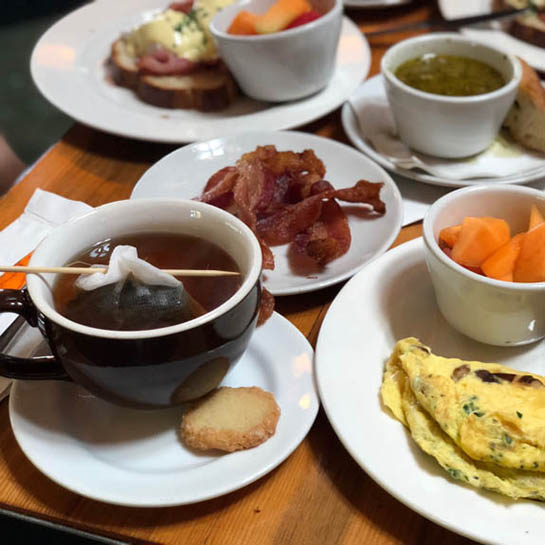 Parker and Otis is a cute and casual brunch spot downtown. It also has a shop with lots of interesting and fun items, so after brunch, you can have fun looking around at the food and gift items, toys, games and more.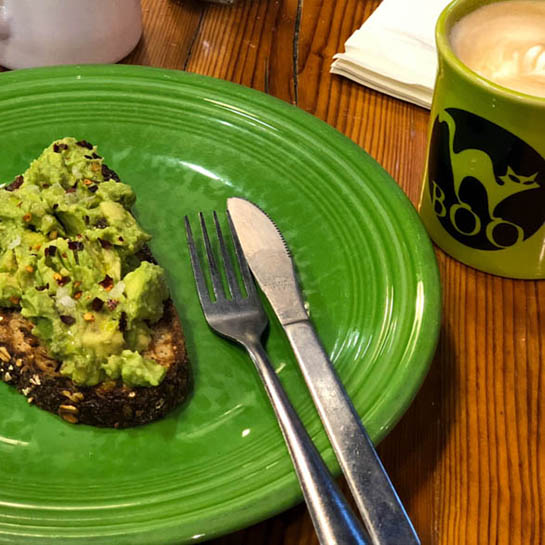 Dame's Chicken & Waffles is the place to go when you want to start your weekend with a hearty brunch. Different types of chicken and waffle selections are all delicious. Sweet waffles surprisingly go well with savory fried chicken. The place is bright, spacious, and relaxing. It's a good place for your bellyful and joyful weekends.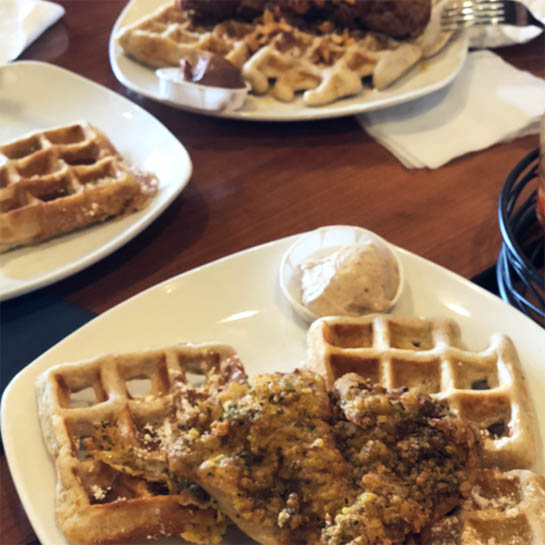 If You Leave Durham
Flying Biscuit Café is in Raleigh and a bit of a drive from Durham—about 30 to 40 minutes—but it has the best biscuits among these brunch restaurants. The atmosphere is lively with colorful interiors and lots of customers even on Saturday mornings. That means it can get busy and crowded so it can take a while to get a table, but the food is definitely worth trying.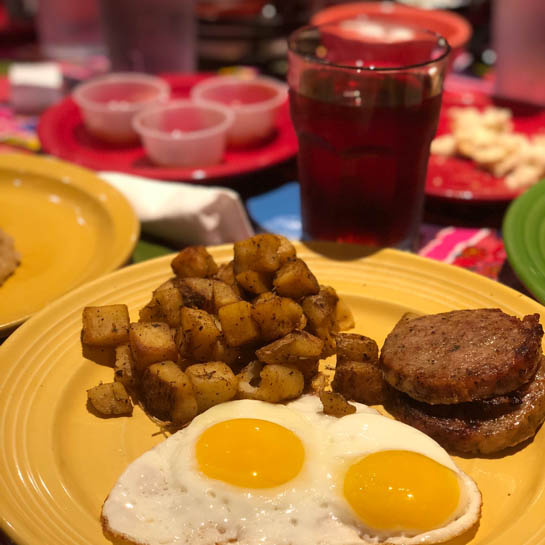 Ye Olde Waffle Shoppe in Chapel Hill is another place for good waffles. You can even try one with M&Ms inside. Menu items are inexpensive and delicious, and the atmosphere is cozy and cute. Since it's on Franklin Street in Chapel Hill, after eating you can wander around and check out our rival University of North Carolina's downtown vibe.