Category:

Admissions
From Uncertainty to the Waitlist to Living My Dream at Fuqua
Joining #TeamFuqua was never a lifelong dream, but when I learned it was a possibility, it quickly became one.
Joining #TeamFuqua was never a lifelong dream, but when I learned it was a possibility, it quickly became one.
As the youngest of four incredibly well-established Stanko siblings, it was hard to accept that I did not have a clear-cut plan as it appeared they did following undergrad. During the incredibly long two-month holiday break during my senior year caused by COVID-19, I found myself searching for my next step. At the time, my brother, Drew, was finishing law school and studying for the Pennsylvania Bar Exam. We were living together after not having that privilege since 2013, so the dynamic of sharing a house created an interesting environment for two 20-something-year-olds. I spent a great deal of time applying to various jobs and complaining about a lack of direction while simultaneously watching my brother become the tenth lawyer in my family.
About two weeks before my break ended, Drew stepped in and offered his opinion, saying, "Why don't you go do something you're good at…like school." After four years of undergraduate studies at Villanova University, a mere 45 minutes away from home where both of my brothers and father went, I was ready to find my own next step.
With a few parts of the story omitted for the sake of space, about two weeks after this discussion with Drew, I took the GRE, researched programs, and found Duke University's MMS: Foundations of Business program and others like it. In a matter of weeks, I went from not having a plan, to having a dream. After sifting through the possible universities I could attend to pursue this goal, I landed on a handful to apply to, with an overwhelming attraction to Duke.
I was lucky enough to receive several offers and scholarships from other schools quite quickly. This allowed me to finally take a deep breath, knowing I now had a next step. However, the Fuqua Family decided to take their sweet time on me. I was put on the waitlist at Duke after submitting an application in the second-to-last round. Ironically, I had also been waitlisted at Villanova as a high school student four years prior, at almost the exact same time.
I think many people would take being waitlisted as a rejection, but after a tearful call to my father and brothers, I picked myself up and handled things the Stanko way. As the youngest of the family, I have found that my parents and siblings have little tolerance for mindless complaining. So, I celebrated the win—after all, I wasn't denied. I knew Duke still had time to say yes, and it was up to me to give them every reason to do so.
For the next two months, I proceeded to call the admissions office almost once a week (thank you, Julia and Grady for answering). During this time, I took it upon myself to pick up extra courses, received a job offer and promotion from the company I interned with during the second semester, graduated with honors, and continued to convince myself that there was still a chance.
Time continued, as it always does, and I eventually had to decide on where to pursue graduate school. I ended up driving home from college with two giant poster boards with detailed pros and cons. My family sat with me for hours as I sifted through the programs I had been accepted to, and I eventually picked one and sent in my deposit as required. I was happy, but I continued to pursue Duke.
Two days before I was supposed to move roughly 600 miles away and begin at the school where I deposited, I still had no furniture, apartment, roommate, or backpack. While my father was attempting to control his anxieties over my utopic approach, I was obsessively checking the Duke admissions portal. That's when I got the call. On June 10th, at 10:30 a.m., Julia called me and told me I had been accepted into the MMS program. At 10:38 a.m., I yelled upstairs to my brother, downstairs to my father, and then FaceTimed my mom at work.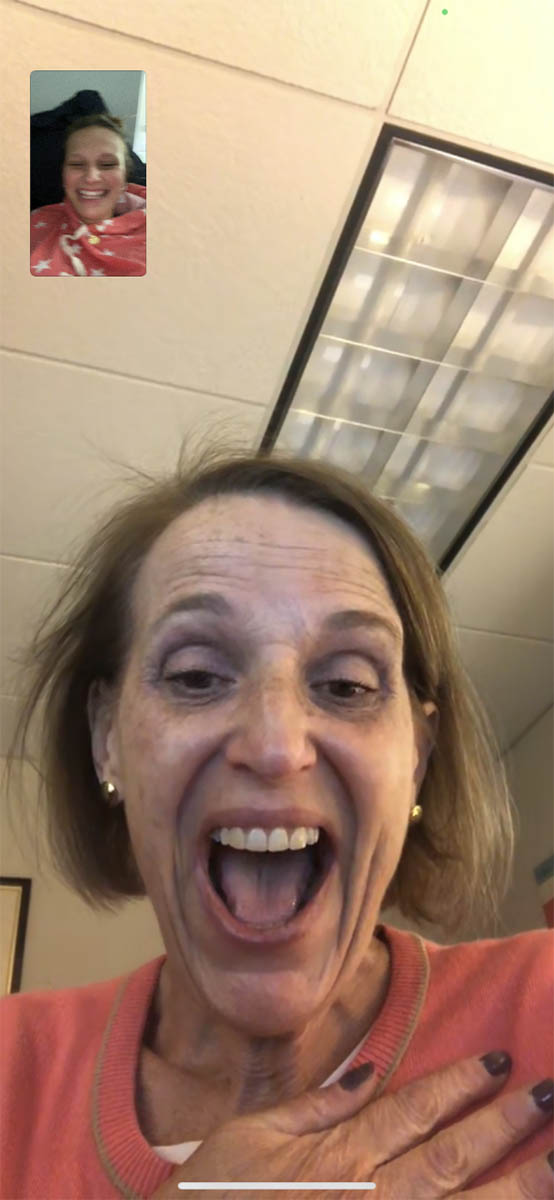 So, in short, I'm here. For all of you trying to pursue your Fuqua dream, it can happen. I was supposed to be moving 600 miles away in two days, but I held out hope. Everyone around me gave me a supportive pat on the back and attempted to control their facial expressions as I continued to tell people I was waiting on Duke. And now a few months later, I'm more than halfway done with my program, and I could not be happier. Being accepted into Fuqua after the long wait gave me every reason to do everything I could to enjoy my time here. I have had the privilege of becoming a section fellow, an admissions ambassador, and I recently competed in an MBA Brand Challenge where my team placed third. I have every intention of reaping all of the benefits Fuqua has to offer and am wholeheartedly interested in helping those who may find themselves in my shoes. In the meantime, hold out hope, Fuqua can be your dream and a reality.