Category:

Experiential
Non-profit Consulting with Duke Graduate Students
Duke Interdisciplinary Social Innovators brings together students in different graduate programs to provide consulting services while strengthening their mindset and skills.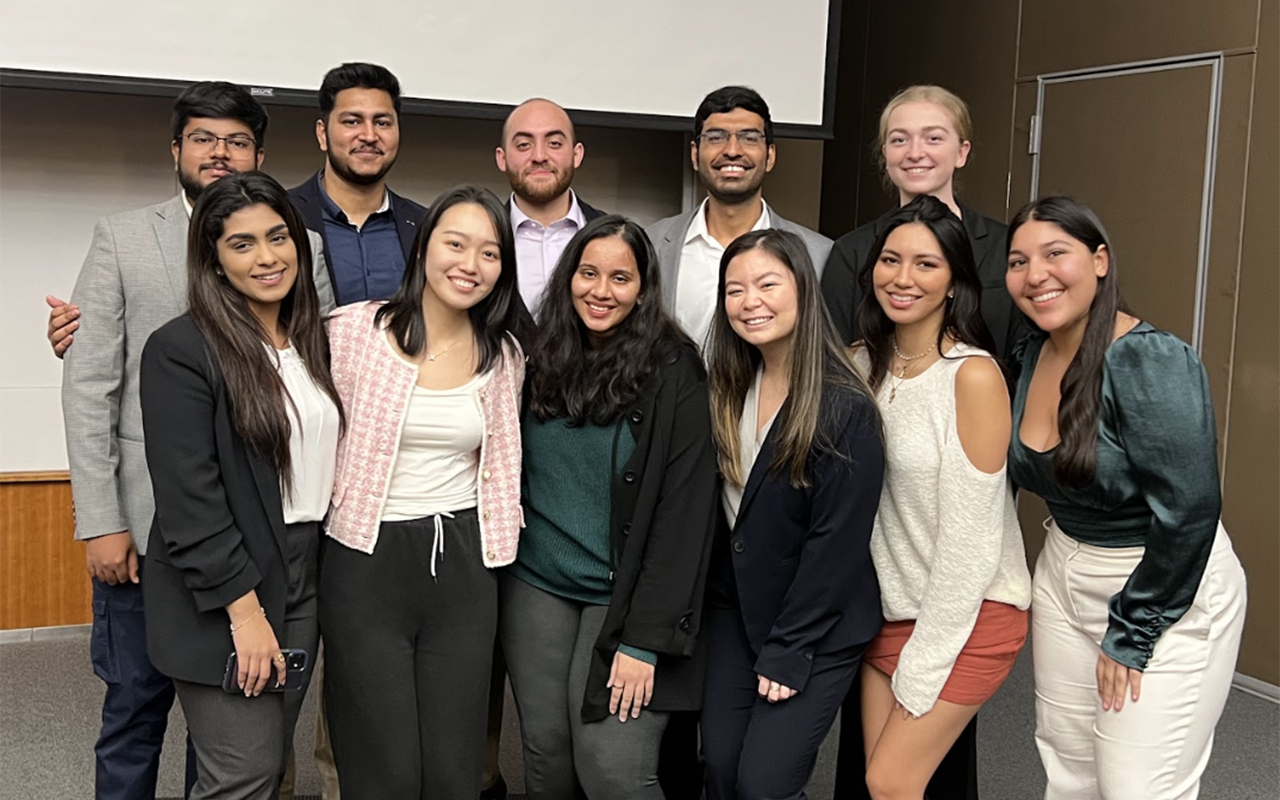 Being a student who attends Duke, you feel as though being involved in extracurriculars is an expectation. When I came to the MMS program, I felt overwhelmed and lost on how many different organizations and clubs I could join. I knew coming into Fuqua I wanted to maintain my previous experience in non-profit work while learning more about leadership tactics. I came across Duke Interdisciplinary Social Innovators (DISI) which is a non-profit organization that provides pro-bono consulting to local non-profits around Durham and Raleigh, like the Eno River Association and LIFE Skills Foundation.
Building Consulting Skills
DISI brings together students in different graduate programs to provide these consulting services while strengthening their mindset and skills. It is a student-run organization that stresses the growth of students' consulting skill sets.
I serve as co-president alongside Yiyi Jing. Together, we provide the strategic vision and direction for the organization. We are there to lead and give assignments, but we are also there to serve the executive board in any help they need when accomplishing tasks. A lot of us are interested in consulting as a future career, doing it on a smaller scale within DISI allows us to get a taste of what the real world is like.
Let me explain how DISI is set up in a way that provides dynamic experiences:
There is usually an executive board that runs the day-to-day operations of the organization.
Then there are the project managers (PMs) and project innovators (PIs), which are divided into teams to tackle one project.
This group gets into the nitty gritty details of the project and communicates with the client to complete the project within a couple of months.
A Learning Experience
What I absolutely love about DISI is the independence that the students have with their projects. While at first it is rough around the edges (naturally), we learn how the real world works—where not everything is given perfectly to you like in a school case study. Through this period of "figuring out," we learn how to overcome a bit of awkwardness to gain that real-world experience so we are ready for our jobs after graduation. I know that through those certain adversities, DISI has set us up to take on the real world with an adept skillset that we will value in the future.
Growing as a Leader
Being co-president of DISI has offered me a chance to grow and to find out what type of leader I am. I have realized that I do not like to put certain positions on a pedestal or value some positions over others. All throughout my life, I have liked to take charge and properly lead because I felt I had the right temperament and decision-making to be a leader.
Honestly, I have strived to be a leader because my father has been such an important figure in my life. He immigrated to America from Syria 40 years ago with next to nothing and built himself up as a leader and successful doctor. Seeing his strength has made me want to be that type of leader and positive role model to other people. His influence inspired me to strive for success with DISI and beyond.