Category:

Durham
My Favorite Study Spots
While a lot of studying can be done in the convenient Fuqua team rooms and library, I believe that it is important to venture beyond our walls and take advantage of the beautiful spots in Durham and the great things the larger Duke campus has to offer
While a lot of studying can be done in the convenient Fuqua team rooms and library, I believe that it is important to venture beyond our walls and take advantage of the beautiful spots in Durham and the great things the larger Duke campus has to offer!

I believe the trick is to mix it up and alternate study spaces based on proximity, convenience, and background noise. Here are some of my favorite study spots both on campus and around town.
Duke Gardens
Take advantage of the warm southern climate and spend time outdoors at The Sarah P. Duke Gardens on Duke University's West Campus. It is my favorite spot to catch up on a good book in lush surroundings and fresh air. In addition, it allows me to do some good people watching which always helps me unwind and focus. I love soaking up some sun while being productive in the ambient noise. Whether it is coursework reading or reading for leisure, the wide grassy lawn, benches along the side, trees providing shade, and babbling fountains make a picturesque reading spot.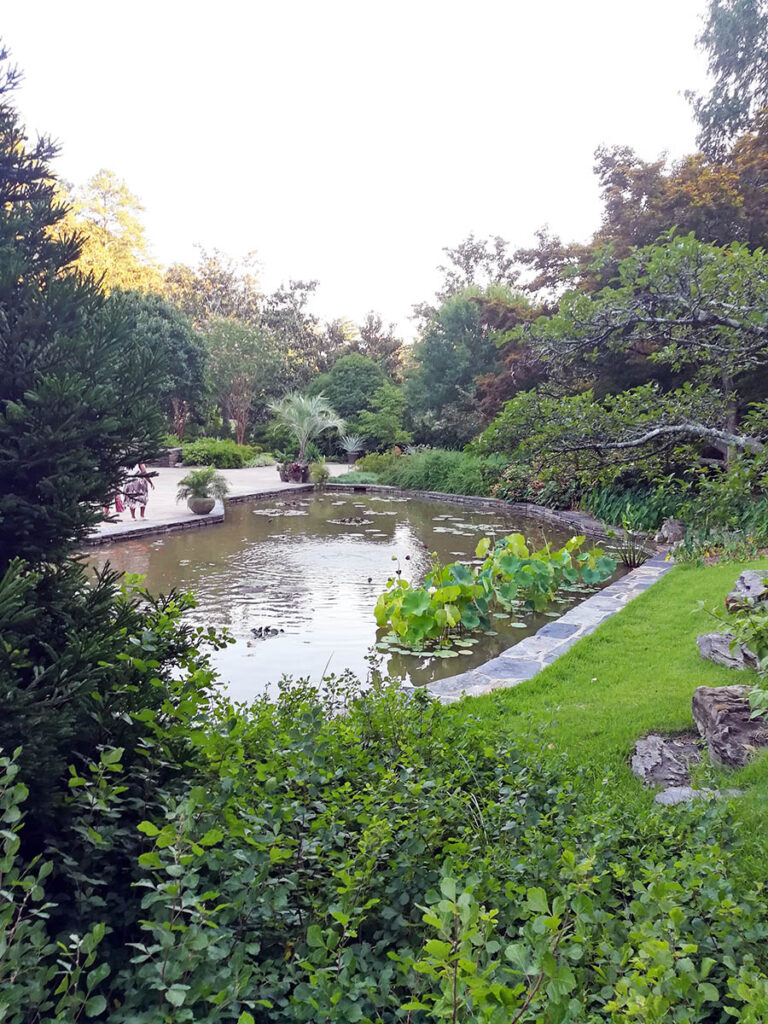 Triangle Coffee House
This is another spot popular among locals and students alike. It is located on Ninth Street, which is a walkable district in a friendly neighborhood. The glass windows and doors allow me to enjoy the vibrant Ninth Street culture while working on finance homework. The coffee house not only has a basement which is fairly quiet during the day but also has an outdoor patio. Comfortable couches or resting arm chairs—TCH has it all! There is always a good mixture of students doing work and people hanging out with friends. It is a great place for doing work that requires typing and writing notes. The dimly lit atmosphere is perfect to help channel my inner Hermione Granger!
Lilly Libray
I often find myself lost in writing SQL queries at Lilly Library located on Duke's East Campus. Lilly Library's calm atmosphere along with the historical architecture makes it a perfect study spot. There are two kinds of spots that I find myself gravitating towards—in the basement there are rooms such as Williams Room that can be reserved in advance for study. There are also rooms with large tables and whiteboards that are suitable for group work and team assignments. Lilly has something to offer everyone. I find myself a cozy corner for the afternoon and it sets me free to think, create, and get the job done in a quiet and distraction-free setting. Moreover, Brodie Recreation Center is very close by, and thus, a perfect workout session after a productive afternoon is only minutes away!
Joe Van Gogh
One of my favorite off-campus locations is a gourmet coffee shop located on Broad Street. Joe Van Gogh serves delicious coffee and is my favorite place to work because of its laid-back atmosphere. Unfortunately, the coffee shop is only open until 7:00 pm. Therefore, almost every Sunday morning, I wake up early, pack my bag, and carry all my homework assignments there to try to get as much work done as possible during the day. The steady noise of keyboard typing by fellow Duke students, the drone of muddled conversations amongst friends catching up, and the clinking of cups in a coffee shop make the environment less stressful for me to focus in. The smell of the freshly brewed coffee wakes me up. I am a big coffee fan and a house made lavender flavored latte is a perfect start to my productive Sunday. As I switch on my laptop and pull up to an outlet, the bustling shop helps me think more broadly and outside the box.