Category:

Durham
Where Do MQM Students Live?
Signing a lease for an apartment without seeing it, in a city you have never lived might sound like a daunting task and let me be honest with you, it is. So, here is the brief version of how I ended up staying where I did.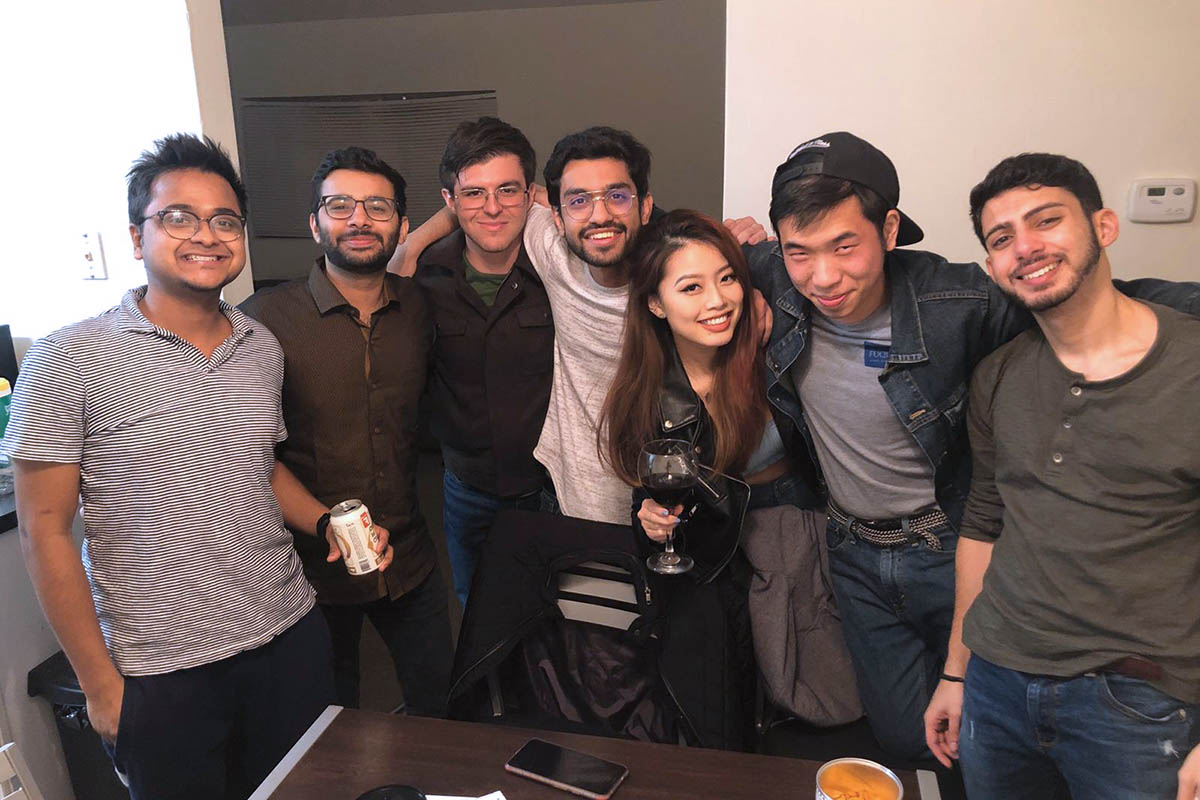 Signing a lease for an apartment without seeing it, in a city you have never lived in, might sound like a daunting task. And let me be honest with you, it is. So, here is the brief version of how I ended up staying where I did for my Fuqua MQM journey and then an overview of five of the most popular apartment complexes where students in Fuqua's one-year programs usually live. Thanks to my classmates Juanfe, Daria, Baron, Nisha, and Archit for contributing their perspectives to this blog.
To begin with, I had some filters. I cannot drive, so the apartment had to be within a 15- to 20-minute walk from Fuqua. Moreover, I am often very late. One memory that I starkly remember from undergrad was running to class in the heat holding onto my pants (I lost a ton of weight while staying at the hostel, hence all my pants got loose). A stark memory from work? Zigzagging through Bangalore traffic (some of the worst in the world) on my $200 scooter from 2002. So, proximity to school was a big deal for me. Although staying a 30-minute walk away from campus is an option because of Duke's buses, I preferred walking to school every day.
I had a friend in the prior MQM class who helped me coordinate with Chapel Tower Apartments. She visited the unit and signed the lease for me. My Fuqua roommate also had no problem in finalizing this building as it fit his budget and distance constraints too.
Chapel Tower
Budget-friendly, decent to live in for 11 months, but cannot invite a lot of people over
Rent: A 2-bedroom apartment in Chapel Tower would cost around $800–950 per month. One can opt for an additional furniture package that bumps up the month's rent by $100–150. That would include some tables, chairs, beds, and mattresses. In my opinion, that is not the most economical decision. Some of my friends opted out of it, bought some second-hand furniture from graduating Duke students, and avoided the extra monthly charge for the entirety of the lease.
Facilities: A below-average pool and gym, however, the front office is superb! Paying rent is seamless and they're very responsive to requests around electrical or plumbing work. None of our requests were open for more than two days.
Overall: The rooms are not the biggest, and often the two-bedroom apartments have two toilets, but only one bath. Not a lot of sunlight comes in, and all the apartment units are low-rise, with the third floor as the highest. If you do not intend to throw a ton of parties, are on a budget, and want to wake up at 8:30 a.m. for a 9:00 a.m. class, then Chapel Tower can be a good fit!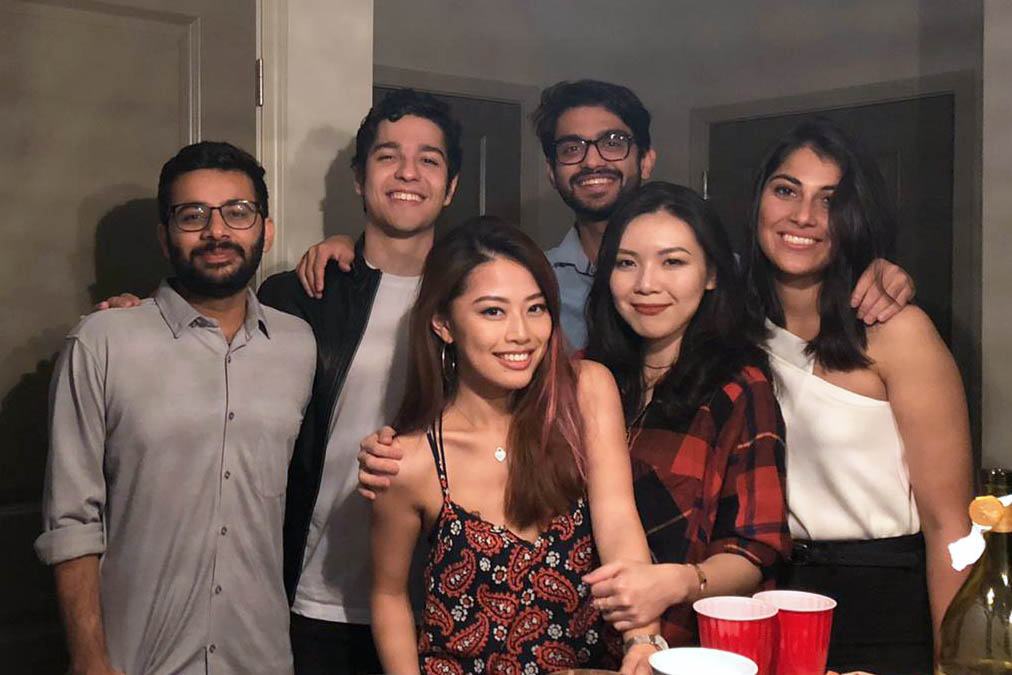 Heights at LaSalle
A little steep on the rent, but a great place for social events
Rent: Rent for a 2-bedroom apartment lies in the range of $1,500-1,800. Try to book as soon as possible to get a discount. Apartments are semi-furnished, which means you will have to get some of your own furniture.
Facilities: The leasing office is extra responsive and takes care of the requests promptly. There is a clubhouse with a gym and a breakfast and coffee/tea station (nothing fancy, just your regular oatmeal, bagels, cornflakes, etc.). The property is well maintained overall, but try to avoid the 540 building which is not as good as the rest (510, 520, or 530).
Overall: The rooms are OK when it comes to size (smaller than Belmont, which you'll hear about next) but they're neat and tidy with attached bathrooms. All the apartments are quite open in the sense that you will receive a good amount of sunlight. The bus stop is right outside, and if you miss it, it's a 20- to 25-minute walk to Fuqua. Several eateries are a 7- to 8-minute walk. It is a little pricey as compared to some, but you get what you pay for.
Belmont Apartments
Middle of the pack in costs, full of amenities, but some security issues
Rent: A 1-bedroom apartment costs roughly $1,100 and two bedrooms will run you around $1,500. Apartments include internal washer and dryer units and a microwave oven. Some discounts, such as the first month for free, are available if you sign the lease in advance.
Facilities: The gym, study rooms, and the outdoor barbecue are great. The Belmont pool was the MQM hangout area after our Fuqua Friday events and before heading out to Shooters back in the fall. The front office is decent too—easy rent payments and very responsive to requests around electrical, plumbing work, or pest control.
Overall: The apartment size is adequate. The kitchen and bathrooms are not very fancy, but good enough. Not a lot of sunlight comes into the apartments. There is on-site security 24 hours a day, but that didn't prevent some vehicle break-ins and a theft.
The Flats Exchange on Erwin
Had the most fun with my team here!
Rent: A studio or 1-bedroom apartment here would cost around $1,400 per month. But be sure to check out any promotions that they might have! Residents include lots of Duke graduate students from Fuqua, the Duke School of Law, and the Pratt School of Engineering, as well as some families and Duke University Hospital employees. Furniture rental packages from CORT are also available, but it would be more economical to buy furniture elsewhere.
Facilities: There are excellent communal areas for team meetings (I did my Dognition team project here!) with free coffee, a good gym, and a pool. The apartment complex is attached to the Marketplace Exchange that houses Chipotle, Smashburger, Enzo's Pizza, Another Broken Egg Café, Dunkin, a few other restaurants, and a UPS store. The management team is great and always prompt at responding to emails. Check out the community board for events they host that often feature free food! Submitting maintenance requests via the portal is convenient and seamless.
Overall: The rooms are smaller than other similarly priced apartments, but they are still very spacious compared to units in larger cities. Virtual tours will give you a better idea! Overall it's a great option for those that do not mind walking (it's about 25 minutes to class and buses are also available), a great value for the amenities, and a beautiful design.
Station Nine
Walkable to Ninth Street and a grocery store, great if you want to get out of the MQM bubble and feel independent, and perfect for hosting
Rent: The rent for a two-bedroom apartment is slightly expensive at around $1,600–2,200, including cable, utilities, and WiFi, while a one-bedroom might run $1,400-1,500. The apartments are not furnished, but you should be able to buy a furniture package for cheap from other outgoing students.
Facilities: My favorite part about S9 is the staff and the amenities. The leasing office is exceptionally personable and friendly and runs a very active Instagram page with contests and engaging content (i.e. dogs!). The apartments are spacious with lots of natural light and great amenities. They recently renovated the lounge area and the gym.
Overall: The location is superb, right behind the Harris Teeter grocery store, and there is an abundance of walkable restaurants to choose from. But it is further away from Fuqua compared to other apartments. Duke's East campus is walking distance away so it's a quick trip to Brodie Recreation Center for a workout or to attend fitness classes. S9 is ideal for those with a car or a bike, and for those who want to pretend to be an MBA student since many of them live there.