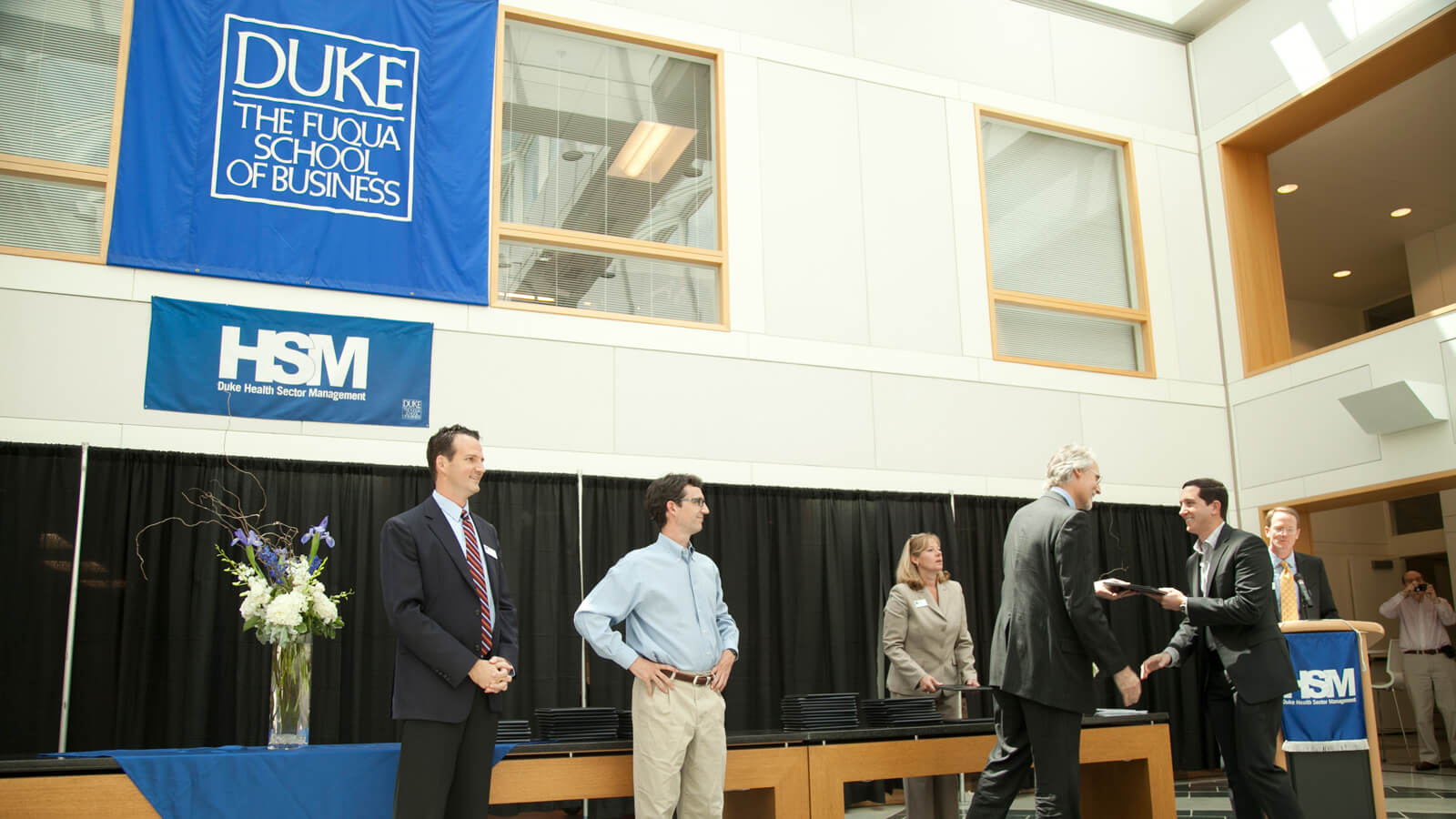 Prior to my MBA, I had been a practicing physician for 15 years, with some experience in medical group as well as hospital administrative leadership duties.
However, when I decided to pursue a role that focused more on hospital administration leadership and less on the clinical side, I felt I needed the credibility of a respected business degree in order to be taken seriously by my non-physician administrative colleagues. In addition, I wanted to augment my understanding of health policy, and the insurance, device and pharmaceutical industries.
Program Experience
The Duke MBA provided a solid and detailed grounding in traditional business subjects. Additionally, I completed the Health Sector Management (HSM) certificate, which allowed me to delve into the finer details of the different health care related industries. The HSM class composition of lecturers with previous industry experience combined with fellow students from a wide variety of health care industries created an atmosphere of tremendous intellectual exchange. There were also some nice surprises with well-known guest lecturers in individual classes.
Perhaps the most powerful and long-lasting impressions from the Weekend Executive MBA was the leadership training given during the program. There are courses in leadership that are given in blocks at the beginning and the end of the curriculum. Takeaways from this exposure have stayed with me far beyond any didactic learning and strongly enhanced my leadership effectiveness.
Applying the Knowledge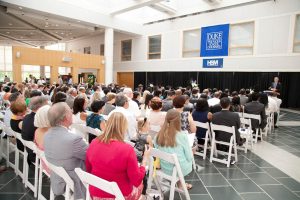 In my current position as an Acute Care Service Line physician administrator I am utilizing all my skills from all aspects of the MBA and Health Sector Management certificate. Particularly given that health care is changing so rapidly, the impact that all industries have on health care and how they interact with hospitals requires future leaders to have a detailed understanding of these areas.
I am also the board chairman of a nonprofit charitable demonstration that navigates care for currently uninsured patients. I was able to increase my effectiveness in this role by taking advantage of the 'Week in D.C.' engagment managed by Duke's Sanford School of Public Policy that is accessible to HSM students. This one-week trip to our nation's capital significantly increased our understanding of health care policy and where public as well as private payers think we are headed.
My education at Duke extended far beyond that of my MBA. I am a much more effective administrator with job opportunities I would never have dreamt of. But I've also become a better physician as a result of my improved understanding of the business of all industries as well as the business of health care. The job opportunities provided by the Duke MBA and HSM certificate have far exceeded my expectations.