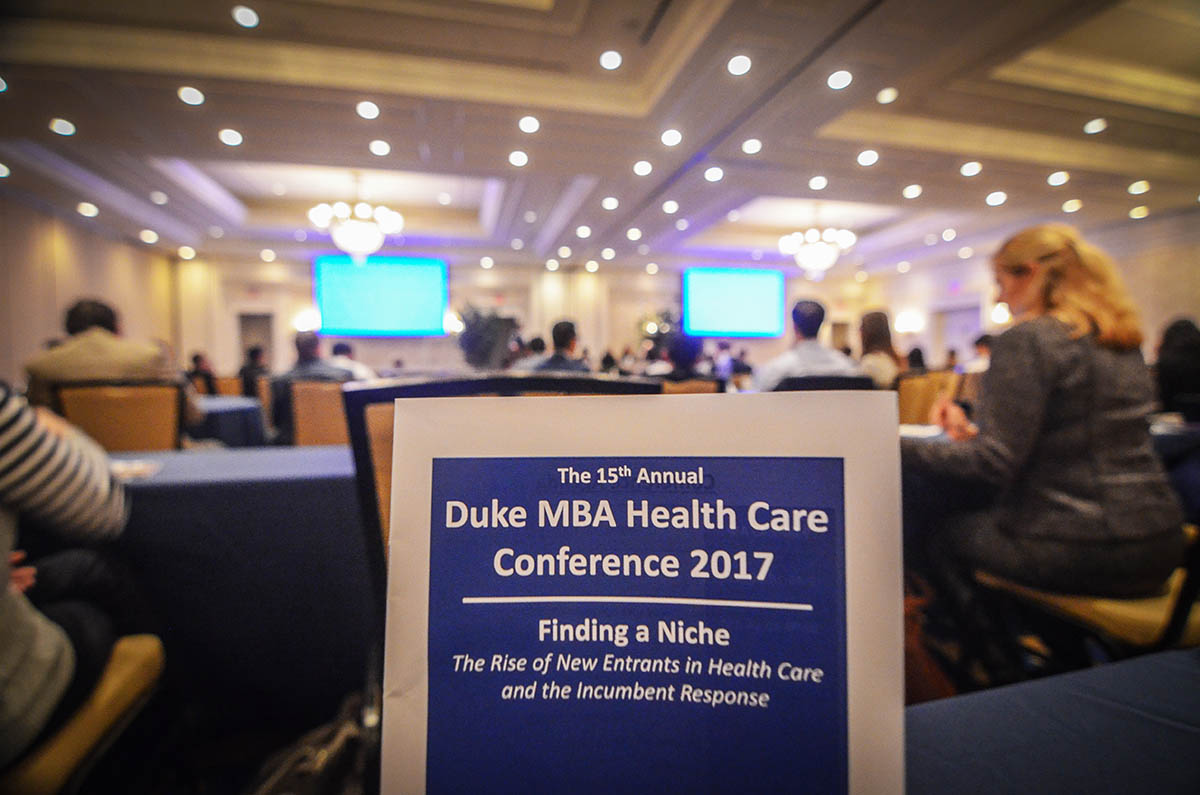 When I arrived on campus, I was excited and impassioned about studying health care. But it took some time before I understood the difference between all of Fuqua's health care programming. So here's my breakdown of Health Sector Management (HSM), the Health Care Club (HCC), and how you can benefit from each.
Health Sector Management
Obviously, the degree you receive from Duke is an MBA. However, along with that, you can choose to pursue a concentration in a specific area of study. A concentration is similar to an undergraduate major. You can also pursue a certificate of specialization, which is similar to a concentration. HSM is one of three certificates of specialization Fuqua offers. The curriculum, outlined below, is flexible, which allows HSM students to pursue another MBA concentration or certificate if you choose.
There are three required HSM courses:
HSM Bootcamp: A 3-day intensive session held just before first-year MBA orientation
Health Care Seminar: A Wednesday class of mostly first-year students that meets 12 times over the course of the year
Health Care Markets: A lecture- and team-based class just like any other Fuqua course
Additionally, HSM students must complete at least one "Industry Context" Elective from the following:
Medical Device Strategy
Biotechnology and Pharmaceutical Strategy
Provider Strategy
Finally, HSM students take up to two additional electives. These can be experience-driven like the Fuqua Client Consulting Practicum, business-focused like Corporate Finance, or can be outside of Fuqua in one of Duke's other graduate and professional schools.
The Benefit
You'll gain a solid understanding of the trends, challenges, and idiosyncrasies of the global health care system, backed by cutting-edge research from some pretty awesome faculty.
Health Care Club
HCC is a student-run professional club at Fuqua that is open to any student, regardless of whether he or she is pursuing the HSM certificate. The club aims to educate students on both the health care sector and the recruiting process. Some of my favorite programming included these career-focused events:
Week-In-Cities: Fall break trips to visit health care companies in different locations across the U.S.
The annual Health Care Conference: A can't-miss event where Fuqua alumni and health care professionals discuss the latest industry trends
HEAL: Career sessions led by second-year students to help first-years through the internship recruiting process
Special recruiting workshops for international students
Casual meetings between first- and second-year club members
The Benefit
You'll gain a deeper knowledge of various careers in health care, including the skills and steps necessary to find your fit, plus the chance to meet like-minded classmates outside of your year.
Both HSM and HCC have been fantastic learning opportunities, and I know I'll be using lessons from the classroom and the club to help me navigate my career in health care after graduation.