Category:

Energy & Environment
How We Prepare MBAs To Be Climate Leaders
It's becoming increasingly clear that all MBA graduates, regardless of role or industry, will need to understand climate and its broader economic and social implications in their future careers.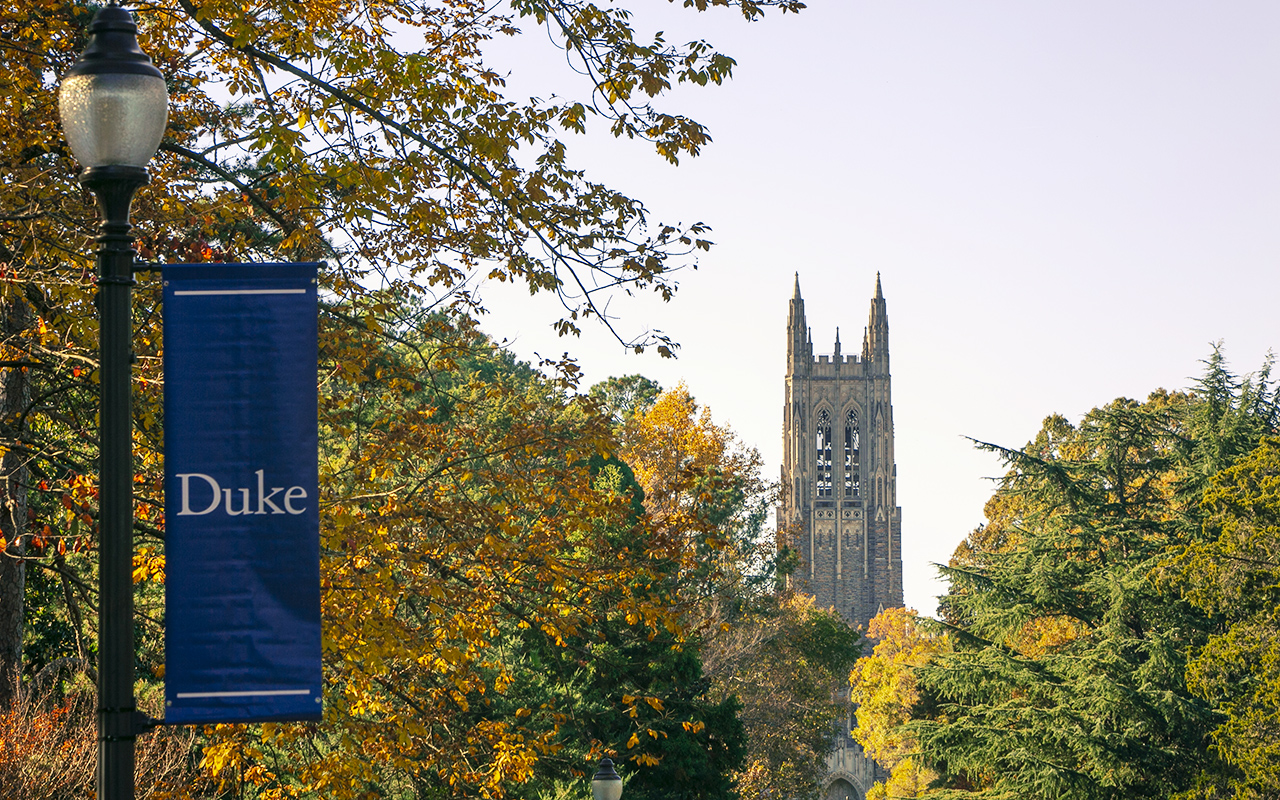 While working in corporate sustainability in the private sector, it was clear to me that business leaders who understood the complexity of climate and its business implications were better prepared to manage, and succeed in, the changing world in which we operated. Instead of being resistant and reactionary, these leaders were better positioned to respond to uncertainty and even capitalize on the opportunities of a world that is transitioning to a low-carbon future. As the climate conversation becomes a requirement of doing business across industries, it's no surprise that the need for climate-savvy MBA graduates has grown exponentially in recent years, with no sign of slowing down. In my new role as the Program Lead for the ClimateCAP Initiative, created and managed by the Center for Energy, Development, and the Global Environment (EDGE) here at Fuqua, I get to work with students at Fuqua and across other top business schools to incorporate climate into their MBA experience.
Broad Climate Exposure
When I was a Daytime MBA student at Fuqua, there was a small but mighty group of MBA and MEM/MBA students interested in climate in the business context. We supported each other in our academic and professional pursuits, but our opportunities to develop a deeper understanding, connect with like-minded students, and get exposure to corporate leaders were limited and siloed. Seeing this need, ClimateCAP was founded in 2016 as a specific measure to address the skill gap of MBA graduates around the topic of business implications of climate. In 2018, ClimateCAP held its first summit to bring together MBA students and corporate leaders to build community and talk about the business implications of climate change.
Since then, ClimateCAP has grown to be a collaborative association of more than 30 top MBA programs. The now annual summit is heavily attended by MBA students from across the world and provides a broad perspective and exposure to timely climate topics. This event is a great opportunity for any MBA student, regardless of their post-graduation plans, to get a primer on the most relevant and impactful climate topics and to connect with peers from other top MBA programs.
For Those Who Want To Go Deeper: The ClimateCAP Fellowship
For those students who want to work in climate and develop a more robust understanding of climate in the business context, we created a new cohort-based fellowship program. The ClimateCAP Fellowship provides academic, personal, and professional development to a select group of MBA students who will become tomorrow's climate leaders. Through learning & development sessions, networking, and a self-directed climate action project, this transformational experience enables and empowers fellows to become the next generation of climate changemakers.
This program is open to any full-time MBA student, and the inaugural cohort features a truly incredible and diverse group of perspectives. Topics of interest for fellows' projects range from climate startups, to waste reduction, to climate justice and communications, and many topics in between. ClimateCAP fellows Sarah Grace Tucker and Mackenzie Audino are two perfect examples. Tucker, Daytime MBA '24, is focusing her project on sustainable land use with a social equity lens, while Audino, MEM/MBA '24, is preparing an investment thesis on the blue economy.
Incorporating Climate Into Your MBA Experience
It's becoming increasingly clear that all MBA graduates, regardless of role or industry, will need to understand climate and its broader economic and social implications in their future careers. The climate conversation can't be siloed into functions like corporate responsibility when there are clear, business-altering implications for climate in all functions: from finance to operations, strategy, marketing, and beyond. For organizations, hiring an MBA student who has both functional business understanding and an appreciation of the climate context is a no-brainer. For MBA students, climate aptitude is a way to stand out to employers amongst world-class peers. Be sure to dig deeper into climate topics during your MBA experience, and you will be better equipped to succeed in your post-MBA career, no matter where your path takes you.