Steve Misuraca is a Duke undergrad and Fuqua Daytime MBA alumnus who has served as director of the Master of Management Studies program since 2013. His passion and vision for the MMS program and his involvement since its inception in 2009 has led some to call him by the nickname: "Godfather of MMS."
As the program director, Steve has led the program staff towards continuous improvement and has made himself available to mentor each and every MMS student. He has extended an invitation to MMS students for a 30-minute, one-on-one chat to learn more about them. Before he moves on to his new role as assistant dean for the Daytime MBA program I wanted to return the gesture, so I invited him for chat to gauge his thoughts on the evolution of the MMS program and share any advice he has for prospective students.
How has your experience been so far with the MMS program and how did you get involved?
I kind of fell in love with Duke as an undergrad and then again as an MBA student. After graduating, I had a dream of working for Fuqua in some capacity, so I joined the admissions office. I quickly developed a passion for talking with prospective MBA students to help with the admissions process. But in 2009, there was this great new opportunity—and I really believe that you should always be willing to do something new and raise your hand when an opportunity presents itself.
There was obviously the Daytime MBA program for people in their late 20s and early 30s and several executive MBA programs for people up through their 50s. But there was no program for young, pre-experience people who wanted quality management education.
Fuqua had the infrastructure, the content and the faculty to institute such a program, hence the visionaries at Fuqua decided to offer the Master of Management Studies: Foundations of Business (MMS: FOB) degree. So when presented with an opportunity to be on the admissions team for the MMS program, I volunteered. Honestly, that has been the best decision I have ever made for my professional life. After helping on the admissions leadership team for the MMS program, I transitioned to the program side, into the role director in 2013. While in this position, I really got to partner with students on the roller coaster of their 10-month journey.
What about your role as program director has been the most exciting?
Since the inception of the MMS program, the team behind it truly has had a startup mentality. You can see this with our launch of the Masters of Management Studies: Duke Kunshan (MMS: DKU) program and the Master in Quantitative Management (MQM) program. There is constant development of newer and newer programs and offerings for our students. And, no one really gave us a blueprint or a game plan of what these offerings should look like. We understand our values as an institution, the culture that we want in the programs, and we have an unbelievable level of commitment from our team that would do anything to make them successful.
Even as the program became more established over the years, we've continued to innovate. We constantly ask ourselves questions such as, how can we make the MMS experience as robust as possible and how do we make sure we instill the Team Fuqua spirit in MMS students?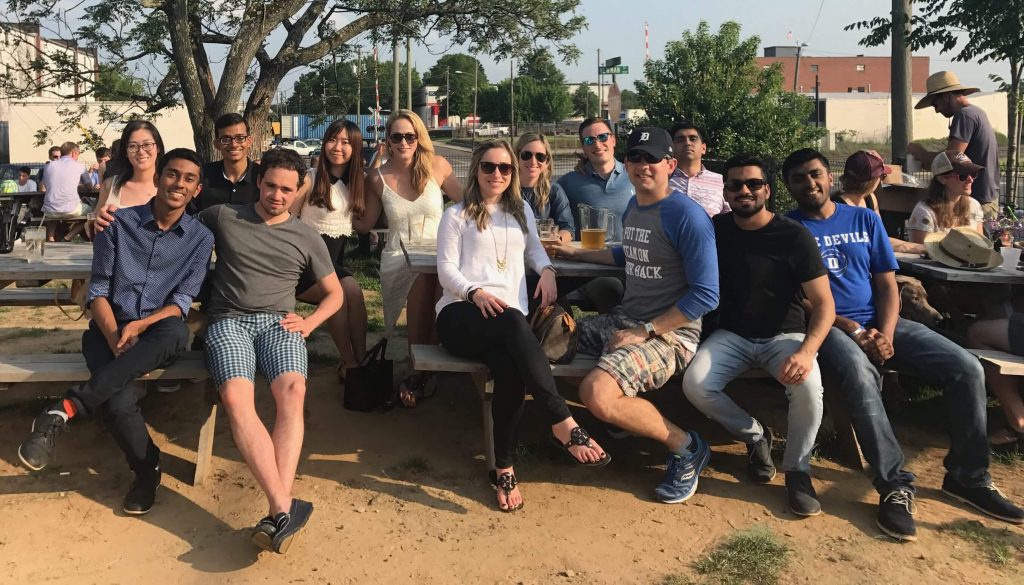 What are some of the key values that you associate with MMS students and how do you see them play out during the program?
What really resonates with me the most is the idea of "authentic engagement." The MMS students are really authentic to who they are and are not distracted by classmates who might have different career goals and aspirations.
Another one that I have experienced with the MMS students on an individual level is the value of "supportive ambition," which simply means that your success is my success. The MMS program can get very competitive but the students follow the idea that I help you achieve your dreams and I can still achieve mine. I see students practice cases together for their consulting interviews, conduct mock interviews for their classmates even after having a job offer in hand, and help students who are not so comfortable with the English language get on-board with the course material.
Moreover, the idea of fostering a "loyal community" is really evident in MMS students. I love going to social media and seeing pictures of our students going out for dinners or visiting a new city over the break together. The MMS students are strangers who don't really know each other or maybe have nothing in common with each other when they step on campus in early July. However, in just 10 short months they fall in love with the institution and develop a lifelong relationship with it and one another.
What are 5 key words that you think best explain the Fuqua MMS experience?
Family. Challenging. Transformational. Diversity. Collaborative.
How has the program grown over the years, and what are some specific changes that you've seen?
I think it is our obligation to leave Fuqua better than we found it. The greatest service we can do as program administrators is to keep innovating the program for the better.
The first class of MMS was 80 percent Duke undergrads. They were an outstanding class, however over the years,the program has grown to a point where we're pulling students from all over the world. We now have some really strong success stories of alumni and a tremendous pool of competitive potential students—so for those of you who are reading this, the bar is high!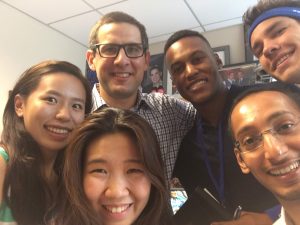 I have also seen a lot of improvement in the engagement that the MBA students and MBA alumni have with MMS students. Some MMS students join MBA clubs and work together on projects. I have heard students say that they would have never gotten the job opportunity if they didn't get the contact from an MBA student. That is why I love this place. We all are a part of the Fuqua family and we care for each other.
We grew from being a program that only accepts liberal arts and science majors to a program that accepts all majors. There is a value of "shared learning" that is common among the MMS students. Those who are comfortable in a particular subject teach their classmates in order to make sure they're all on the same page.
Additionally, there has been an evolution in terms of academics. We take the same general management approach with MMS as we do with the MBA programs' core classes. We've also included concepts taught in the most popular MBA electives—almost like a 'best of' curriculum. We changed the program from nine months to 10 in order to help students adjust to the rigor and challenges of the first six-week term. Ask any MMS student and they'll tell you how challenging it is. We also increased the number of team building activities and introduced a second Business Communications class. We pride ourselves in building the collective identity of the cohort, and I think your Class of 2017 has come together really nicely. MMS students are connected to Fuqua and to Duke, but also to each other which makes the experience all the more amazing.
What advice would you give to prospective students?
First let me talk about fit. Fit is a two-way street. I am a big believer of having goals and the goal to attend graduate school is very personal. If I were a prospective student, I would take some time and deliberately write out my goals—my personal goals, my professional goals, my values—and getting in the habit of doing this in front of any big decision is incredibly important. It gives you a roadmap to evaluate your options, because with every decision you make you're actively deciding not to do something else.
Second, just 'be you.' There is a temptation to apply to a world-class business school and present yourself as a business school applicant. But as I mentioned, Fuqua really values "authentic engagement." We value the little quirks, the hidden passions, and the quiet ambitions that make our students unique. Therefore, your uniqueness and you being you will help you stand out. I love the 25 Random Things question we ask as one of our admissions essays. It allows us to get to know the multi-dimensional you, and bringing in a diverse class is core to our admissions.
Third, develop positive, good habits now. Develop values that will help you be a better student in this program, a better professional, and better in life. One of the values that I really admire is the constant desire for self-improvement—to learn and to push yourself. A value like this will help you navigate the limitless opportunities that will be presented to you in Fuqua. Hence, developing good values is key.
Finally, one important piece of advice is to prove to the admissions committee that you're here to give back to the Fuqua community as much as you would gain. We want students that come here prepared to teach as much they'll learn.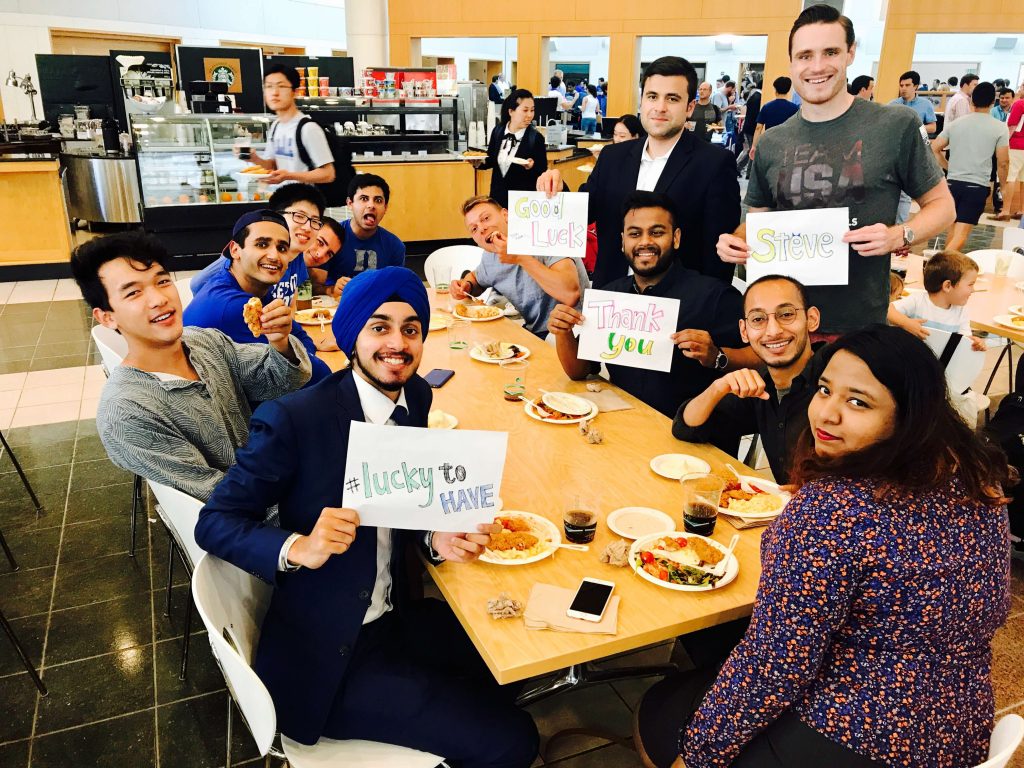 Any final thoughts?
What I have loved about working at Fuqua and specifically with the MMS program is the incredible care our team and our staff takes to help out students. I find it incredibly inspiring how the staff here, in different ways, have become real 'champions' for the students in the program and developed a pride in working for the group. There is a special intimacy in the program because it's relatively small. The staff and even the faculty try very hard to get to know their students with a multi-dimensional view. So in my view, the program's intimacy really encourages genuine, authentic relationships. It has truly been a blessing to work for the program. One of the things that I look forward to most in my new role is thinking about ways to connect the MMS family with the MBA family.