Category:

Clubs
Creating a Space to Follow My Passion for Dance
I am grateful that Fuqua allowed me to prove myself and create something meaningful that would benefit our community.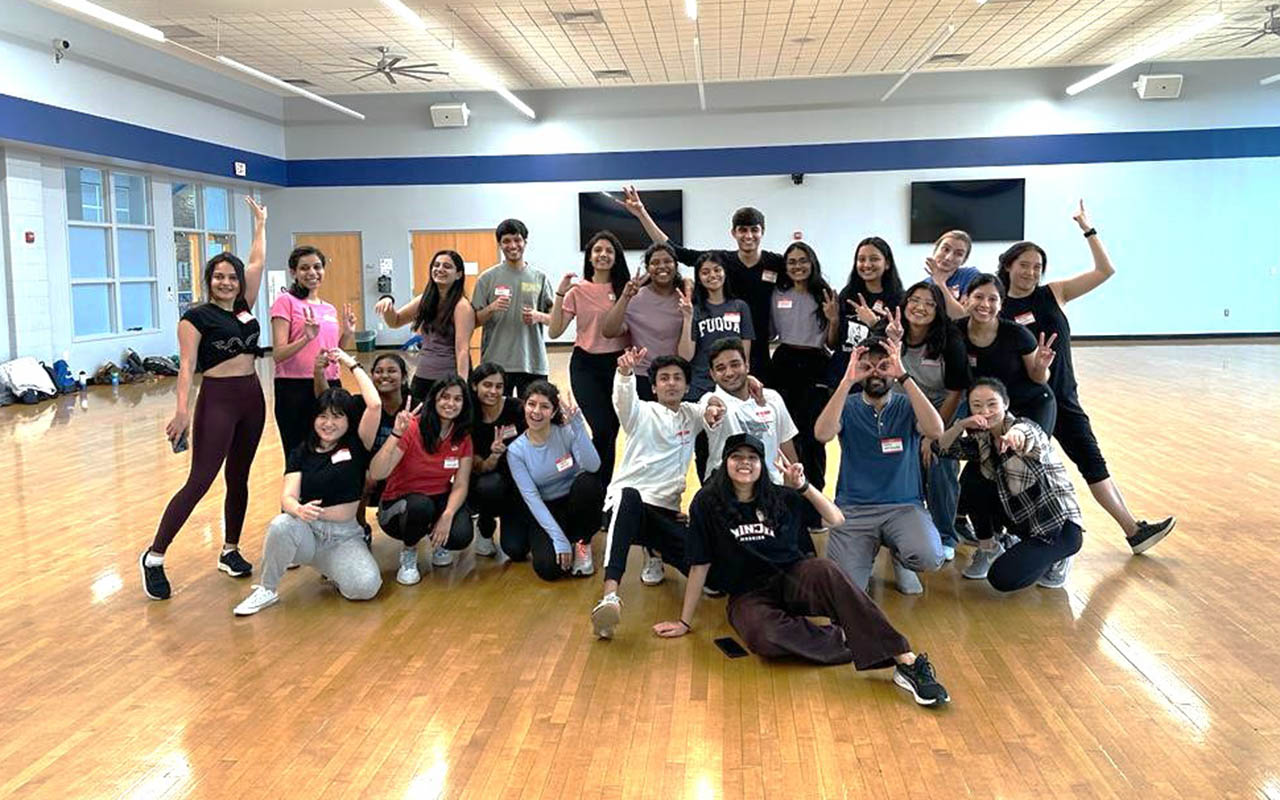 Dancing has always helped me boost my confidence and focus on my life goals. During my undergraduate years, I spent countless hours practicing with the dance team, and I hoped to continue dancing in some capacity while at Fuqua. Surprisingly, when I entered the MMS program, I found no club dedicated to dancing.
For a good while, I believed that people leave behind certain passions after they reach grad school. However, I wanted to keep my passion going and meet people with similar interests to collaborate with. Over the months, I met some folks who actively pursued dancing before the program started or were doing it outside of Fuqua. I knew there was a need for a platform to showcase these interests. In February, I talked to the MMS program coordinators about starting a dance community to get people together. I thought it was too late to start since the program was more than halfway done, but they were very supportive of the idea and actively helped me with the logistics to create the community I envisioned.
The kickoff session was a hit, with about 50 students showing up from the MMS, MQM, and MBA programs! I instantly knew I was serving a purpose and motivating people to make the most of this community. We danced through weekly workshops, and the Fuqua Dance Community (FDC) soon became a major part of my Fuqua experience.
After a hectic week of coursework and job searching, dancing with my newfound family on Sundays at Duke's Wilson Recreation Center became a way to recharge and re-energize for the upcoming week. I loved the hustle of organizing these events, and I am glad I could lead with a purpose. I received a lot of love and support in the process, and it kept me going. The stage performance captivating 250+ students in Geneen Auditorium during the last FuquaVision of the year marked the success of this journey.
For all the essays I have written about doing my best to give back to the community, I am grateful that Fuqua allowed me to prove myself and create something meaningful that would benefit Team Fuqua. FDC plans to expand to new faces, new leaders, and new dance styles this coming year! We hope to take this community one notch higher.
If you're an incoming student, keep your passion going. Fuqua has a place for everyone—if something is not built for you already, build it yourself.