Category:

Admissions
Why We Are Adding Another Admissions Deadline this Year
Fuqua's Admissions team breaks down what Daytime or Accelerated Daytime MBA applicants need to know about an added admissions deadline in 2023.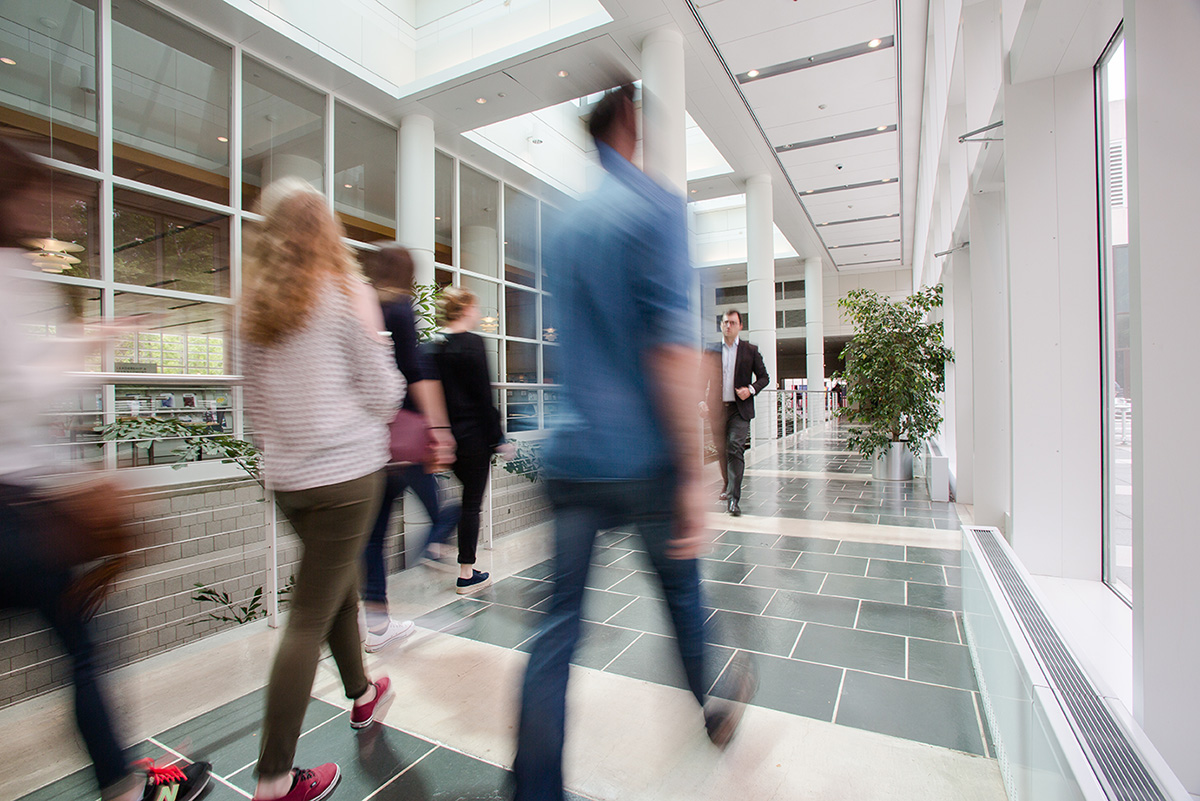 The past three years have been some of the most unusual in my 17 years at Fuqua. The impact of COVID on our lives was significant. In addition to the pandemic, we face new challenges: geopolitical struggles, rising inflation, large scale layoffs, supply chain disruptions, and more. There's a lot going on in the world, and a lot of what is happening can feel overwhelming.
Our Admissions team feels it is important to acknowledge that context. As a result, we are adding another admission round this year to better support Daytime or Accelerated Daytime MBA candidates who find themselves in circumstances beyond their control—whether it be caring for a sick family member or facing an unexpected layoff.
Even though we saw applications for our Round 2 deadline increase over last year, we know that many of the challenges applicants are facing are new, maybe only occurring within the last couple of weeks.  And so rather than changing our admissions requirements in the middle of our application year, we made the decision to change the timing and number of our remaining application rounds.  In this way, we can meet these candidates where they are in this process, which may be in the very early stages. 
Here is how it will work:
Our Round 3 application deadline will move to February 13, 2023
We are adding a Round 4 application deadline of March 28, 2023
The application will be available by January 13th.
Additionally, to allow maximum prep time for applicants new to the process, we'll also allow students to apply by February 13 as long as they have a standardized test (GMAT, GRE, or Executive Assessment) scheduled to be taken by February 28. Self-reported scores can be given to Fuqua after the student takes the test and before admissions decisions are made.
Students admitted in Round 3 will still have time to attend Blue Devil Weekend, our admitted student weekend. Round 3 admission will also give international students enough time to process visa paperwork. Admissions in Rounds 3 and 4 give everyone time to complete financial aid and loan paperwork, and to prepare to move to Durham.
Our Admissions team wants to make it as easy as possible to help you prepare your application. We have put together a series of virtual sessions covering each component of the application, a special session on the Executive Assessment exam and who should consider it, in-person fair events and essay workshops, and more. You can find more information in our event schedule.
We have also created a series of short videos with application tips. You can view them here.
Additional information about application instructions, deadlines, and decision releases, can be found here.
Wherever you are in the application journey, we look forward to getting to know you better.