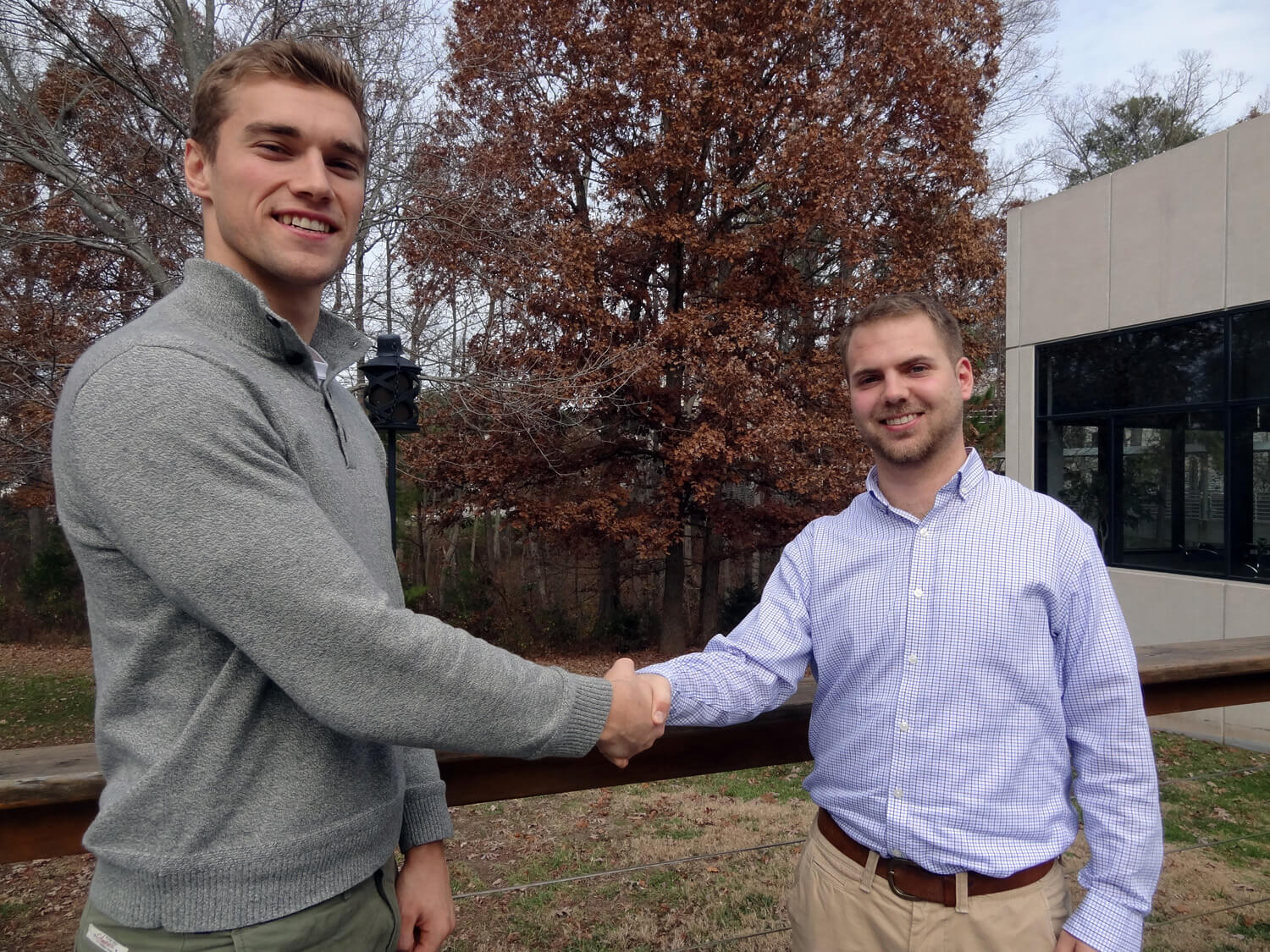 Since my last post a lot has happened. We are now in our fourth term, and I am all the way across the world in Kunshan, China! Time has really flown by, partially due to how much fun we had in Durham and recently in China, but also due to how busy things have been with classes and recruiting season. Many MMSers have already signed offers with companies such as IBM, Accenture, Deloitte, Burger King and SAP.
I wanted to give you an insight into what recruiting season is like, but before doing so I have a few words that best describe it: busy, fast-paced and rewarding.
It all started in September after we got back from our brief break after the end of the summer term. Since then, our weeks have been busy with company information sessions, coffee chats with prospective employers, job application deadlines, informational interviews, actual job interviews, mock interviews to prepare us for the those interviews, the career fair and a variety of professional events to help us to smoothly go through recruiting, both on and off campus.
The recruiting process often starts with two virtual resources provided to us by the university and the business school: Duke eRecruiting and Fuqua GTS. Through these internal job databases, we can see companies that are coming to campus and sign up for their information session. After attending the information session and learning about the company and jobs they are recruiting for, we go online to either eRecruiting or GTS to apply for the job, which requires having a tailored resume, cover letter and sometimes answering application-specific questions.
Once that is done, we wait for an email and hope to be invited for an interview. If we are invited, we then have to prepare for the interview. This typically includes conducting mock interviews, practicing business case analysis for case-based interviews, and researching the company. Companies have several interview rounds, and depending on their location we get could get flown to New York, Washington, D.C., or even San Francisco for one of the interviews. Sometimes an interview is case-based, meaning it's a 30 to 60-minute interview in which we are given a real company scenario and try to solve the issues through both qualitative and quantitative analysis. The entire process is stressful and a big time commitment between attending events, preparation, phone conversations and thank you emails. However, towards the end when the job offers start coming around, you feel rewarded and realize your hard work has paid off.
A key resource that will help you be successful in the recruiting process is the Fuqua alumni community. We have access to a database where we can see all of the alumni from all the school's programs, where they work, and their contact information. Knowing how to network with them is also key, as they are always willing to talk with us regarding their job, what they do, and what their company is like. Through these informational interviews, we learn about different job opportunities and make a connection that can sometimes help us land an interview or provide us with tips and advice on how to be successful in the interview process for their company.
I hope this has given you an idea of what recruiting season is like. It may be busy, but it sure is rewarding!