My favorite part of MMS so far is various types of career management services that help students explore or target their dream jobs. Undoubtedly, one of the biggest purposes of paying big money and coming to business schools is landing a good job. The support that MMS provides to help students accomplish this has not disappointed me in that respect. In my experience, Fuqua's Career Management Center (CMC) has done a solid job of preparing its students (MMS: FOB and MMS: DKU) for the job market, starting soon after we were admitted. Here are two of the awesome career development experiences available to MMS students.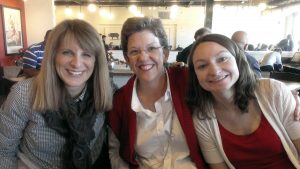 One highlight is the career discussion panels organized by the CMC. I gained tremendous insights into consulting, marketing and finance through attending these panels, speaker events and networking with alumni. People like me—who prior to Fuqua had limited exposure to these three industries and who had no idea of which, if any, of those career paths to pursue—would find these panels to be extremely helpful for two reasons. First, I got to hear alumni answer key questions that are tied closely to my job search in those areas. For example, MMS alumni working in various consulting fields shared different strategies on how to prepare for case interviews and behavioral interviews, which are common for consulting jobs. In addition to alumni discussing their current jobs, networking receptions after each panel allowed me to talk with them in person and receive career advice. Through these events, I developed a practical understanding about their companies and the industry. Most importantly, I could tell from their friendliness and approachability that Fuqua alumni are genuinely interested in helping current students succeed in their job search process.
Another thing that impressed me is the Career Advisors for MMS program (CAM). Each MMS student is assigned a career advisor, who is a Fuqua MMS or MBA alumnus. Usually, students are expected to meet with their CAM twice, receiving advice on resume editing and practicing mock interviews. My CAM is a '93 MBA who has extensive work experience in sales, technology, and health care. Receiving personal advice and coaching from an experienced alumnus is definitely a plus to a newbie like me.
In short, career services at Fuqua for MMS students are excellent and resources are in abundance. In addition to the highlights mentioned above, there are many other workshops and resources (both online and on campus) including self-assessment tools such as CareerLeader and Vault, just to name a few. I am still exploring different career paths and in the process of learning about my strengths and weaknesses. I believe the availability of these career resources is assurance that my job search will progress in the coming recruiting season.